BLOG
January 28th 2020
"Mystery employees": moweb research offers corporate management 2.0 in digitalization
A satisfied, high-performing and motivated employee is the be-all and end-all for any company. But how do you achieve that? The current scandal about manipulated employee satisfaction questionnaires at Deutsche Post shows how not to do it. Herbert Höckel, expert for market research and managing director of moweb research GmbH, has a better approach for you: the "mystery employee"
Business management in prime time? What we can learn from reality soaps on RTL?
How can it be that managers manipulate their own employee surveys? Ever since I read the article about Deutsche Post on Spiegel Online, this question has stuck with me: http://bit.ly/2RxHUau
Hierarchy was yesterday
The satisfaction of one's own employees plays a key role in the success of the company. If you already know about the deficits, shouldn't you rather fix them instead of covering them up? It seems to me that the authoritarian hierarchical structure of the former monopolist is getting out of hand here in a systemic deficit. The buzzword here is agility. In times of disruption, digitalization and new work, we won't get far with carrot and stick.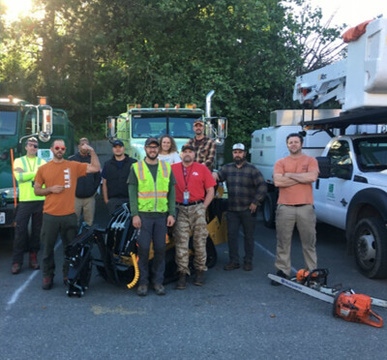 From leading to questioning
As a boss, you have the responsibility to lead your company successfully in an economic and social sense. You can only achieve this goal by going where it hurts. You have to ask yourself the uncomfortable questions: Where are we wasting resources? Where are there systemic inefficiencies? Where are good employees simply being burned? Where exactly is the powder keg buried that could put our company out of business?
Especially in a hierarchy, many suggestions, wishes or proposals get lost on the way up to the top. There seems to be a huge gap between those who roll up their sleeves and get down to work themselves and those who try to sweep perceived deficits under the carpet like dirt.
RTL provides the solution
The other night on the couch, I was so bored that I got caught up in RTL's "Undercover Boss". The reality soap is about the differences between management perspective and corporate reality. So, the motto is a change of perspective. Company bosses slip incognito into the role of the intern and get to know the company's internal structures from a completely different perspective.
While RTL is pushing the envelope and the format looks largely like a fake, the idea is brilliant. You don't necessarily need a camera crew from RTL to experience day-to-day operations up close, to get a truthful insight into all departments and operational structures, or to get honest feedback from employees. The way the approach is shown there, it cannot be realized anyway.
The "mystery employee"
The boss, as the company's figurehead, is known to the employees. Even with a wig. Facing him, there would be no realistic picture of a regular everyday working life. It would take someone who could actually appear anonymous. We market researchers are by nature anonymous, unemotional, confidential and analytical. As "mystery employees" we can help your company to uncover optimization potentials. The decision is up to you: Lead or fake?
Published on pressetext.com
---